Welcome to Third Coast Martial Arts * TCMAF, Inc.
TCMA (West) 8108 Mesa Dr & TCMA (East) 8127 Mesa Dr Austin, TX 78759 * (512)302-5425
Now registering for October 13 camp. Only $60 9am-5pm
Third Coast Martial Arts is a family-oriented year round school specializing in Tae Kwon Do and other self-defense techniques. We offer a variety of class times and options to meet the needs of the entire family and of individuals with specific martial arts goals.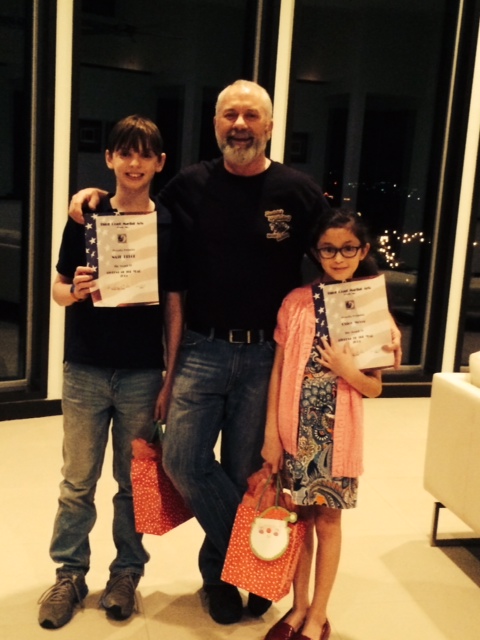 Congratulations to our newest Black Belts!
Holiday Camps (Ages 5-12 yrs)
Click on "programs" tab above, then camps to enroll online. Holiday camps offered: October 13, November 11, January 19 & February 16. Spring break camp March 16-20, 2015. Daily rates available for all camps.
Demo Team
The Third Coast Scorpion Demonstration Team creates a great opportunity for students to demonstrate their skills while performing for schools, churches, sporting events and other locations in the Austin and surrounding areas. This team will help build team work skills and showcase the benefits of martial arts such as developing self-defense skills, discipline and confidence. Our goal is to educate, entertain and to be a positive force in our community.
After School Pick Up (K-5th)
Third Coast after school Fall Pickup is now full. Please call our office at 512 302-5425 to be placed on a waiting list. Third Coast picks up at Hill, Doss, Davis & Laurel Mtn.
Dragon Programs (Ages 4-7 yrs)
Now registering for November/December session. Advanced Dragons meets Mondays 3:30pm - 4:10pm at our East location. Lil' Dragon beginner classes meets Wednesdays & Thursdays at 3:30pm-4:10pm at our East location. A fun introduction for the 4yr - 7yr old student.
Summer Camps 2015 (Ages 5-12 yrs)
Click on "programs" tab above, then camps to enroll online. Summer camp runs from June 16 through August 15. Daily rates available for all camps.
Yoga
Yoga for men & women meets Thursdays 7:30pm @ our West location behind Mesa Ranch Restaurant. Call Yvonne 426-8592 for more information.
Zumba
What is Zumba? It's a fusion of Latin and International music that creates a dynamic, exciting, and effective fitness system. Mon 7pm & Wed 6:45pm at our west location. Email or call Craig for more information: caj1234567@gmail.com 797-0914
Third Coast East is located on the east side of Mesa in the corner next to Molcas. Third Coast West is on the west side of Mesa behind Mesa Ranch Restaurant.
Try a Free Introductory Class
Reservations Required
Saturdays at 10:20am @ our West location
Ages 4 to adult. Call 512-302-5425 or email thirdcoast8108@sbcglobal.net

TCMA System
We invite and encourage adults to participate in our all-age classes. Often parents and their children enjoy learning martial arts together, making it a family experience. Ask about our family rates. We also offer a special Lil Dragon's program for 4yrs through 1st grade.
Martial Arts for Kids
Kids who study martial arts were found to perform better in math, be more attentive, have better social skills, and have an easier time focusing in class than those that didn't. Taking up some form of martial art was even found to help children mitigate the symptoms of ADD/ADHD, and allow them to perform and behave better at school and at home. Some parents are concerned that teaching kids martial arts may make them violent, but the reverse is actually true. Studies on disadvantaged children from violent homes found that some form of training actually made them less violent than their peers from similar circumstances.
TCMA's school philosophy blends tradition, hard work, commitment and discipline with a sense of fun, humor and community. Our student creed and daily affirmations place friendship and self-improvement over competition. We emphasize that every student should try their best and be supportive of others
Bailey, the Third Coast Martial Arts mascot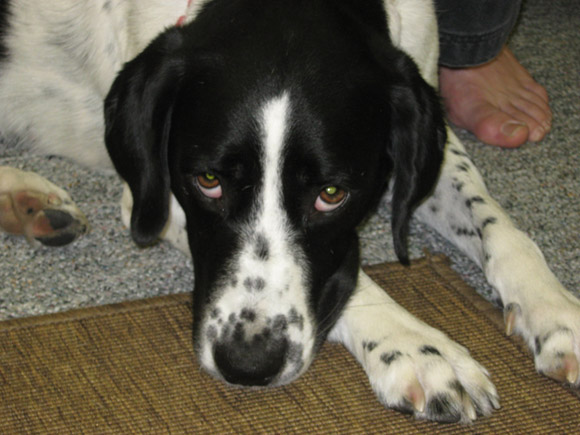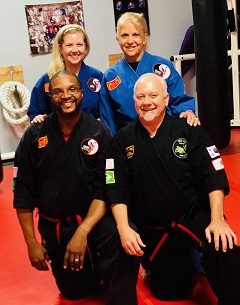 AFTER SCHOOL PICKUP
Hill Elementary
Doss Elementary
Davis Elementary
2014 TEST DATES
Full white uniforms are required for pre-test and belt testing.
Nov 1 Blue & below
Dec 13 Purple & below
Jan 31 Blue & below
SPARRING
MMA shorts are allowed Wed through Sat. Shorts on sale at the East & West locations.
Third Coast Business Referral of the month - Discount Electronics
Discount Electronics has four Austin Area retail locations - covering Austin, Round Rock, and Cedar Park - three San Antonio Area locations (under the PC Outlet name) - and online sales and distribution warehouse in Austin, TX. Discount Electronics is currently ranked in the top 100 Retail Companies. Our goal is to provide consumers affordable refurbished replacement parts for Dell laptops and Dell Computers, thus extending the life of these products and reducing the amount of computer equipment to be disposed of. I truly hope you will find our products a value, our employees friendly, knowledgeable and helpful. Sincerely, Rick Culleton CEO


Custom Web Design
All content, is Copyright © GraphicsForge 1998-2014 and may not be used in part or in whole without our written permission.